Sponsorship Aknowledgment

YWCA USA is on a mission to eliminate racism, empower women, stand up for social justice, help families, and strengthen communities. Through its contribution to the World Council, YWCA USA supports a celebration of the YWCA as an intergenerational movement and is affirmation of its stance against racism and social injustice, in this case a recognition of the role that women from the YWCA played to advance black women's rights during the apartheid era in South Africa.
The South Africa National Convention Bureau has been an asset in securing the bid to host the World Council in South Africa and bring the World Council meeting to life. Their strategic planning, expertise and destination knowledge has ensured that the World Council is a special and memorable experience for the YWCA movement.
Fueled by actions in communities, the SheDecides movement is united by the belief in the fundamental right of every girl and woman to make their own choices, to have access to information and the full range of quality care in her sexual and reproductive life and health. SheDecides at the 29th YWCA World Council is unity of purpose as we work together to advance the sexual and reproductive health rights of young women and women from around the globe.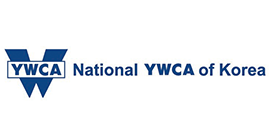 National YWCA of Korea's sponsorship supports World Council participants to be fully equipped to engage in Goal 2035. He YWCA strives for women's leadership to be an effective tool to transform the power structures for a world where justice, peace, and care for the environment are promoted. Through this year's World Council, they believe fruitful discussions will unite member associations to unite, strengthen solidarity and mobilize the movement towards our collective goal.
YWCA Australia is unapologetically feminist, with the vision of all women, young women and girls being safe and respected with equal power, opportunity and resources. At this World Council, the YWCA has proved its commitment through supporting the travel of young women delegates to the meeting so that they actively participate in transforming power structures and advocating for equality.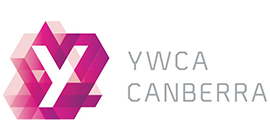 Guided by the vision of 'Girls and women thriving', the YWCA of Canberra is a dauntless and resilient advocate of girls and women's leadership. True to its vision and values of inclusion and equality of opportunity, at this World Council, the YWCA supported the travel of young women delegates to the meeting.  
An advocate of young women's leadership and a patron of the World YWCA Legacy Internship Programme, the YWCA World Service Council remains steadfast in this endeavor. This World Council in South Africa, the World Service Council has supported the travel of young women delegates to be a part of the democratic processes that shape the movement for the next few years.

In line with its purpose, the support from YWCA of Taiwan builds in the spirit of Jesus Christ a fellowship of women and girls dedicated to developing the physical, mental, social and spiritual growth of YWCA members, so that they may promote human welfare, become responsible members of society and the world community.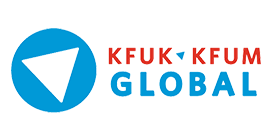 With programmes that work to give young people new possibilities and build strong, democratic societies, YGlobal is supporting the World Council to bring together advocates of women's and human rights from across the globe. Their support reaffirms their commitment to strengthening youth involvement in democratic processes.
Dana Segal, a senior consultant at =mc Consulting is joining us to help support critical and meaningful consultation and dialogue among YWCA leaders.As a young, international woman working in third sector consultancy she continually breaks the stereotypes of what a leader looks like, challenges the status quo and brings fresh and new perspectives to important conversations.
Marc Secretan, a partner at PWC Switzerland joins us to support with valuable expertise in good business practice, operations and financial management, and also as an active champion of gender equality. PwC's view is that gender equality is not a women's issue but a concerted effort for meaningful and effective progress towards equality.
The YWCA of Japan strongly believes in the importance of the development of young women's potential and leadership in an international environment. The World Council is a prime opportunity to bring the global YWCA under one roof in South Africa and mobilize young women and women's collective power for action on issues of vital concern such as women's rights, human rights, peace, health and the integrity of the environment. Their support contributes to this.